Alkathon News
Alkathon
Ashbury Place – Cokesbury United Methodist Church
750 College Blvd., Pensacola FL
Speaker – Raffle
Bring Covered Dish
Agenda
Set up 4:30pm
Fellowship & announcements 6pm
Buffet 6:30pm
Meeting starts 7:15pm
Al-Anon Speaker 7:30pm
Raffle & smoke break 8:00pm
AA speaker 8:15pm
Clean up 8:45pm
---
AREA ASSEMBLY
Alabama/Northwest Florida Area 1 Assembly
Lexington Hotel & University Convention Center
1577 South College St, Auburn, AL • www.lexingtonhotels.com
Call 334-821-7001. Be sure to mention Area 1 Assembly.
OTHER AA EVENTS…
Special events will be posted here when they are scheduled.
---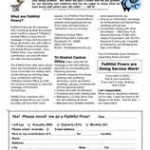 Thank you to all those who faithfully support your Tri-District Intergroup Office!
Anyone wishing to participate — Please download and fill out the attached form and return to Central Office Manager — Thanks!
---
12 Step Work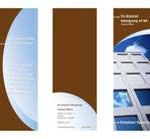 Volunteer Information Brochure